W1TR Backup Station
Updated 31-May-2008  10:30
The USAF MARS and backup operating stations:
Icom 2100H 2 meter FM rig + 312B-4
2 x (Icom IC-751 + Collins 30L-1 + 312B-4) + Astron RS-50M
Collins KWM-2A + PM-2 + 30L-1 + 312B-4 + 180S-1 (all USAF MARS issue from Hill AFB, UT)
<![if !vml]>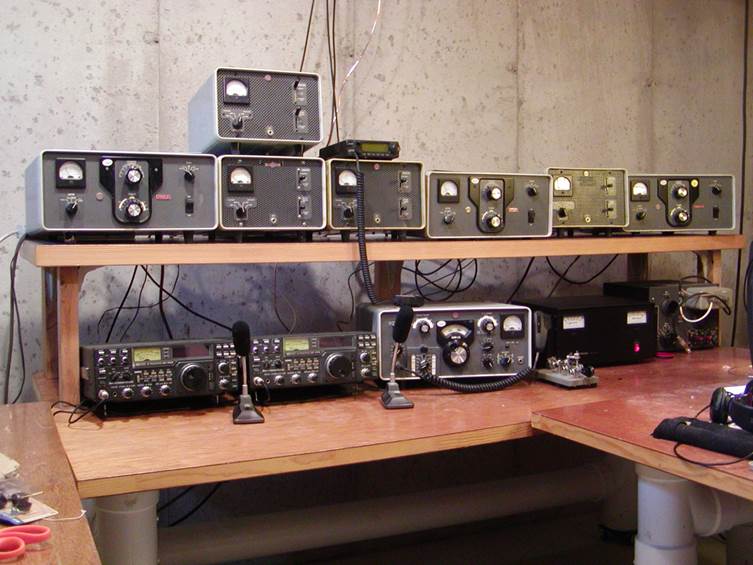 <![endif]>
These stations are setup to separately operate simultaneously on the 3 USAF MARS region frequencies while the primary stations operate on either one HAM or MARS frequency.  There are a few other Icom IC-2100H units and Kantronics KAM Plus units not yet setup for USAF MARS HF / VHF Packet / Pactor operation.  The computer center with several servers / workstation is also not yet setup.